Deep Cleaning House Cleaning Services | Deep House Cleaning
Most people associate deep cleaning with sweeping, mopping, vacuuming, and dusting. Though these are the majority of the daily activities, your home may demand something extra in your house cleaning. Sometimes you need to get a thorough house cleaning to help you live a healthy life. V & W provides extensive cleaning that will reach those hard-to-reach locations and remove difficult-to-find dust and filth. We also provide one-time house cleaning services. Save your time and money with us today! Set Your Cleaning Date and Time Now and let us address the cleaning situation with our cleaning checklist personalized for your home's condition!
V & W Detailed One-Time Cleaning Service for Spotless Homes Includes: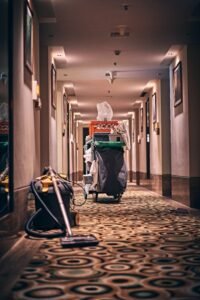 Wiping down doors, cleaning door frames, cleaning door knobs, and cleaning light switch plates using a damp cloth.
Wet-wipe ceiling fans, hanging light fixtures, and vents (if available).
The carpet should be vacuumed, edged, and groomed.
All furniture should be dusted and cleaned with wet-wipe.
Dusting furniture and lampshades
Vacuum the tops of curtains and valances.
Hard surface floors should be vacuumed and washed.
Clean and dry the sinks, showers, and fixtures.
Toilets should be cleaned on the inside and outside.
Clean mirrors, picture frame glass, and any other glass surfaces.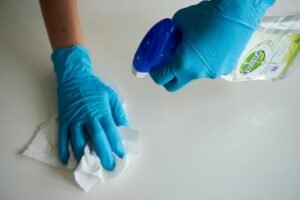 What Exactly is A Deep Cleaning House Service?
Deep cleaning is a more thorough cleaning than a basic cleaning. It is a step-by-step house cleaning procedure that ensures thorough deep house cleaning of your apartment, house, or condo. It differs from ordinary cleaning in that it pays close attention to detail at every step of the cleaning process to ensure the cleanliness and tidiness of your home. Furthermore, cleaning takes longer than normal cleaning; it might take up to 3-4 hours depending on the size and condition of your home. Additional cleaning duties include cobweb removal, dusting of doors and cleaning door frames, stovetop cleaning, microwave cleaning, and much more. You may also add cleaning extras like oven cleaning, fridge cleaning, cabinet interior cleaning, dishwashing, and more.
If this is your first time utilizing a cleaning service, we recommend booking a deep cleaning service or DIY deep cleaning. For regular cleanings, we begin with a deep clean before moving on to basic cleaning. Deep cleaning is recommended for clients who have not had their houses cleaned in 3 months or more, or for those who are using a cleaning service for the first time and their home needs more cleaning than a deep cleaning service. V & W Cleaning is a reputable and trusted cleaning company in Richmond, with years of expertise offering deep cleaning services in flats, condos, and houses.
Contact our cleaning company today to learn more about how we can assist you with the cleaning and upkeep of your home. Keeping it clean and free of viruses and bacteria gives your friends and family zero possibility of anything affecting their indoor air take while also providing a safe and healthy environment for stay and comfort. Get your cleaning with us now and find out the costs of all of our cleaning solutions on our site today! Don't waste time, Call Now!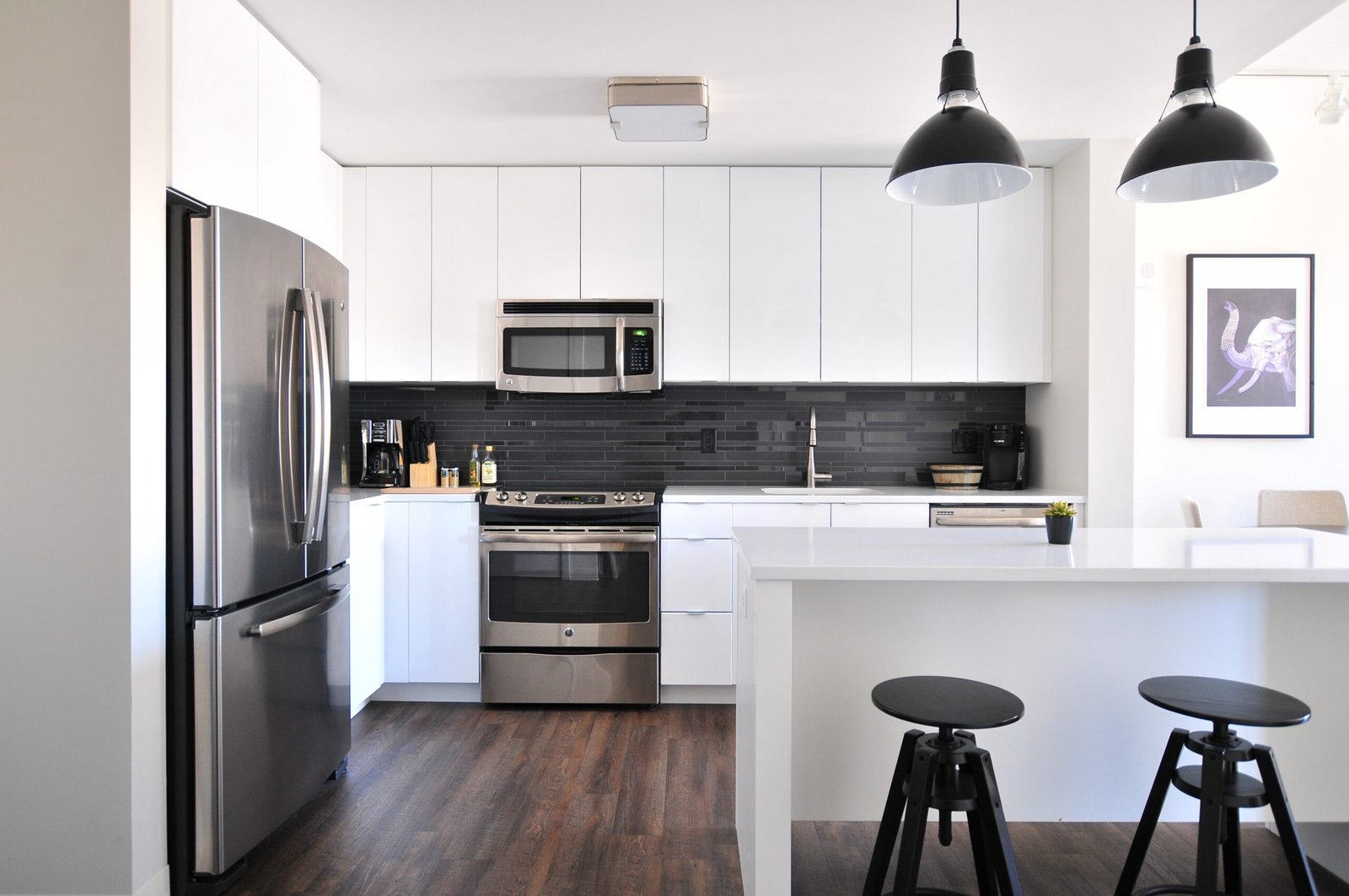 Full-Service Deep Cleaning to Improve Your Overall Health and Quality of Life | Deep Cleaning Services
Hiring residential house cleaning specialists is an excellent method to free up time for more vital activities. Aside from the benefits of coming home to a tidy, clean, and fresh-smelling home at the end of a long day at work, there are numerous more house cleaning advantages to consider.
When you live in a cluttered environment, you are constantly reminded of cleaning activities that need to be completed. Too much clutter can be stressful, and as stress levels rise, so does the likelihood of falling ill.
A truly clean environment, on the other hand, promotes relaxation and slumber. When you walk through the door of your spotless house, you know your day is done. A clean atmosphere also reduces the spread of germs, making it a safer place for you and your family.
Encourage Better Air Quality
Practicing proper cleaning and home hygiene can dramatically reduce allergies like pet dander and dust. Allergens can be found in bedding, curtains, upholstered furniture, carpets, and area rugs, among other places. Cluttered environments can collect and hold dust particles, which can also cause an allergic reaction and extra cleaning.
Signs of Poor Air Quality
Without your cleaning knowledge, the air in your home could be causing harm to you and your family. Here are some indicators to watch for that may indicate poor air quality due to a dirty home:
A dust buildup
Asthmatic symptoms
Reactions to allergens
Sickness
Remember that furniture and carpets frequently trap allergens and grime, which can contribute to poor indoor air quality.
Maintaining your home | One-Time House Cleaning Tips
Our house cleaning services may revitalize both your home and your life. Following each V & W cleaning appointment, use these cleaning tips & measures to keep your spaces clean and tidy:
Maintain your dining table space so that it is not used as a storage spot for keys, mail, schoolwork, or other stuff.
Use mats or rugs in high-traffic areas to get and keep dirt from tracking throughout your home.
Make specific storage locations for products in your home. Utilize organized equipment such as filing cabinets, wall hooks, and storage baskets.
Instead of keeping cleaning products in one place, distribute them across the house to encourage small cleaning jobs.
Choose one room to tackle a little cleaning chore each day. Cleaning the bathroom mirrors or cleaning the kitchen floor could be simple tasks.
V & W deep house cleaning experts have years of industry experience and know how to clean your property the way you want it. Our trained, bonded, and insured staff members pay attention to every aspect of your home and take their time cleaning using our time-tested and proven deep cleaning procedures to consistently exceed your expectations. Contact us today to see how our residential house deep cleaning services can help you simplify your life. We also offer a one-time cleaning service that gets the job done the right way and not just quick and out!
Quality control, on the other hand, is critical in the highly controlled environment of homes and requires you to take your time cleaning certain areas per home, room, or section. When quality is taken for granted, it can deteriorate. Quality is ensured if it is codified, specified, and checked at each stage. Our cleaners meticulously follow the correct procedures to ensure quality control.
Cleaning is at the top of any homeowner's priority list. As with most things, prevention is preferable to cure.