Commercial Service
V & W Cleaning offers business sanitizing services and commercial cleaning services. It is critical to keep an office or retail shop spic and span. That is correct, we are guaranteeing the same 200%happiness regardless of what size job you have, as well as no haggle pricing and no contractual obligations to your royal cleaning services of commercial cleaning.
Retail businesses, restaurants, and offices are all of the same type. We'll adjust our schedules to fit yours, and keep your office tidy for office pride commercial. With our one-hour booking service, we can help any sized company by pride commercial cleaning.
What's Included?
All office cleanings will include:
Dusting all surfaces
Mopping hardwood or tile floors
Vacuuming carpet
Wiping down window ledges
Wiping down desktops
Cleaning bathrooms
Emptying trash bins
Replacing trash bags
Generally making sure the office looks pristine every morning when you arrive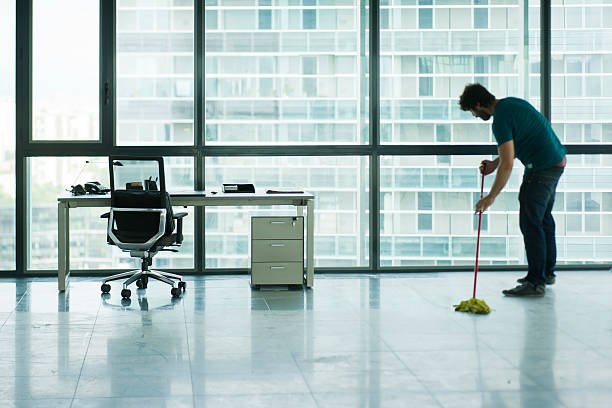 Everyone has a job that is geared to the unique needs of your office. We'll be happy to provide these additional items if you need them. Have any questions? Give us a call at (804) 315-9573.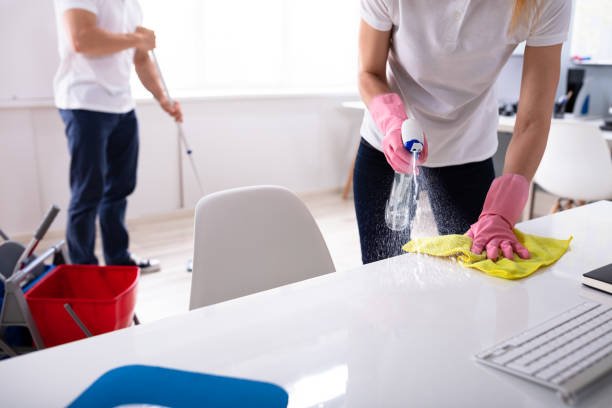 Hospitality Cleaning
Every hospitality business strives to meet a certain standard. Maintaining a clean environment free of viruses, bacteria, and germs is one of the most important measures in maintaining standards in services commercial cleaning. V & W Cleaning ensures that your hospitality business shines with the most stringent cleaning standards. Get in touch with us to learn more about our deep cleaning services.
Whether you own a café or a restaurant, you want to ensure that the 'wow' factor is present every time a customer visits. That can only be ensured by using the best cleaning service in town for commercial cleaning specialty. Allow V & W Cleaning to assist you in sanitising your hospitality space.
V & W Cleaning provides superior cleaning services to ensure your complete satisfaction in cleaning specialty services. We provide a gold standard of deep-cleaning for your business by implementing our custom cleaning strategies.
How Often Will You Clean?
All commercial cleaning applications are tailored to your office requirements. Most offices prefer daily cleaning from Monday to Friday, where others want cleaning services only a few times a week. V & W Cleaning cleans your office as often as your company requires it for office cleaning services.
Can't you figure out how often you need to clean your office? Call us at (804) 315-9573 and we are happy to work with you.
Why No Contracts?
In addition to having no contracts, we also offer our 200% guarantee. That means we'll clean your apartment free of charge if you're not satisfied with our work. We will give you your money back if you're not satisfied with home services commercial!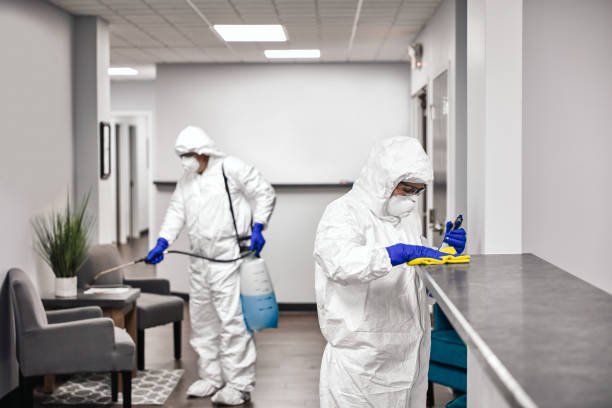 Custom Cleaning Services
To ensure we can meet the varied needs of our commercial clients, we book our commercial cleaning services for an hour at a time for the week. Is there a minimum number of hours you would like to book? Don't hesitate to call us at (804) 315-9573 if you need assistance.
Customized Commercial Cleaning Services in Richmond
We learn the ins and outs of each Richmond-area property we clean before we start services. Each of our clients receives a customised cleaning plan for services, and we offer industry-specific knowledge and skills to each of them in richmond.
We provide specialist commercial cleaning services in the following categories to Richmond-area facilities thanks to our considerable knowledge and competence in the cleaning industry of services in richmond:
• Medical. Dentist offices, walk-in clinics, doctor's offices, and hospitals are all places where you can get your teeth cleaned.
• Commercial. Business offices, retail centres, managed properties, and financial centres are all examples of managed properties.
• Civic. Buildings of the government, schools, and religious institutions in richmond.
• Mixed-Use Buildings. Automobile dealerships, restaurants, and day care centres are just a few examples.
• Industrial. Factories, warehouses, transportation facilities, and processing plants are all examples of industrial facilities.
Our Advanced Commercial Cleaning Service Technologies
We use the most current cleaning systems and supplies for commercial  in our field while offering commercial cleaning service in virginia to facilities in the Richmond, VA region. Our HEPA-filter vacuum cleaners provide cleaner, healthier air, and our V and W Cleaning disinfection system provides hospital-grade disinfection and superior coverage to a wide range of surfaces and locations. The strong disinfectant from V and W Cleaning kills 99.9999 percent of bacteria and viruses on contact while being safe for employees and customers for commercial.
We focus on bacteria breeding grounds within facilities to keep workplaces healthy and reduce sick days as part of our commitment to providing facilities for commercial in the Richmond and virginia area with safer and healthier commercial cleaning solutions. We also bring experience from OSHA, AORN, Joint Commission, and the CDC to ensure that virginia's workplaces are safe and compliance with all health and safety standards.
Our JAN-PRO Tracker system monitors our performance against 50 distinct variables on a regular basis to ensure that we always deliver the superior cleaning services we promise. We guarantee your happiness with every cleaning and janitorial with this quality assurance method. Please let us know if our service falls short of your expectations. We'll be back within 24 hours to fix any issues.
The Leading Provider Of Green Commerical Cleaning Services
Bring our dedication to quality to your company. Our franchisees and team are qualified to deliver specialised cleaning for your building as the industry leader in green commercial cleaning and commercial janitorial services in Richmond. Every day, quote walk into your space knowing that surfaces are sterilised and areas are neat, allowing everyone to be focused read, productive, and, most importantly, healthy, bbb. We serve the following locations:
V and W Cleaning offers the most complete green cleaning options in the industry to businesses like yours. As a Green Business that provides LEED-compliant janitorial services, we request to take pride in being environmentally conscious. UV-C light, allergy-reducing HEPA filters, and microfibers are used in every part of the cleaning services provided by our franchisees to limit the usage of chemicals. Cleaning solutions that are Green Seal-certified, biodegradable, nontoxic, and low in volatile organic compounds leave your place spotless (Volatile Organic Compounds).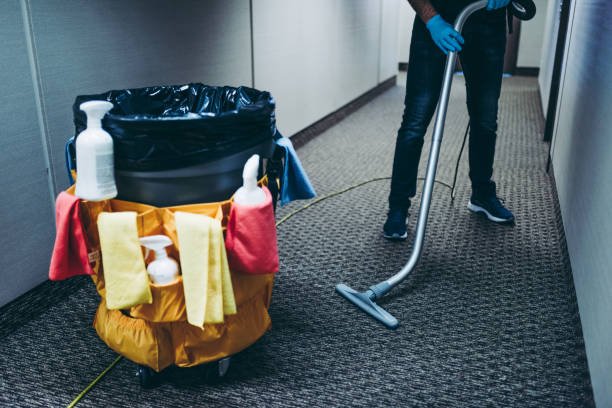 Professional Janitorial Cleaning Service With Quality Results, Richmond VA
V and W Cleaning is more than just a garbage removal service. We've made a commitment to you. Each Stratus franchisee goes through a two-week intensive training programme to become certified in V and W Cleaning Procedures. We always wear a uniform and a photo ID when we go to work as professionals. Our customer service emergency line is available to you 24 hours a day, 7 days a week. Among our safeguards are:
∙ $2 Million in General Liability
∙ Workers Compensation
∙ Theft Policy Coverage
∙ $50,000 Janitorial Bond
World-Class Pro Green Commercial Cleaning
V and W Cleaning provides world-class commercial cleaning and janitorial services tailored to your company's demands. We determine your specific cleaning requirements by examining your office space or facilities. Following that, we may tailor a variety of janitorial services to meet your specific cleaning needs, such as delivering eco-friendly, authorised green commercial cleaning processes and the usage of Green Seal Certified chemicals. At our inexpensive pricing, no other janitorial business offers this amount of customisation!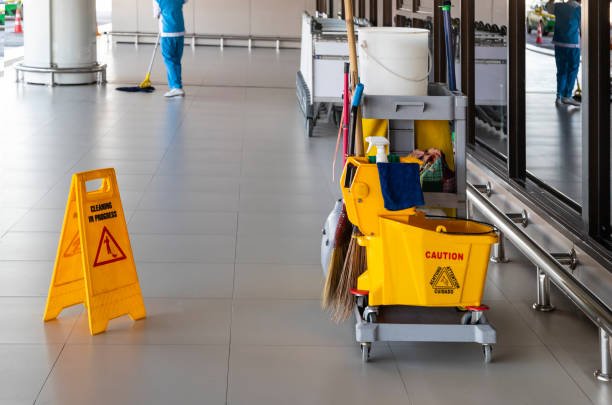 V and W Cleaning Services LLC
With its own proprietary line of Green Seal Certified (GS-37) V and W Cleaning chemicals, Stratus is setting new standards in the office cleaning market by being the first to offer Green Cleaning janitorial services:
Biodegradable
Non-Toxic
No Known Carcinogens
No VOCs
Fragrance Free
Green Seal Certified
V and W are two names for the same person. Any business's environmental and health-conscious needs are met by cleaning goods and services. Inquire immediately to create a clean and safe workplace for your customers and staff!
Royal Cleaning Services You Can Count On
You may rely on our dependable services since we follow the Food and Drug Administration's (FDA), the Centers for Disease Control and Prevention's (CDC), and the Environmental Protection Agency's (EPA) guidelines (EPA). We have extensive experience in a variety of cleaning and restoration services. We are proud of our work and are committed to assisting residents of our community. V and W Cleaning Services Richmond is the best option because you are our first priority.
Please do not hesitate to contact our helpful and friendly staff if you have any questions or issues; we look forward to hearing from you and are eager to collaborate to discover answers for your business or personal dwelling. We'll even supply you with a totally customised cleaning service that meets your expectations and goals, so you can feel secure the entire time. We also adhere to the Food and Drug Administration's (FDA), Environmental Protection Agency's (EPA), and Centers for Disease Control and Prevention's (CDC) requirements (CDC).
Office Cleaning Services Offering Professionalism, Quality, And Reliability in Cleaning
V and W Cleaning Solutions offers a commitment to quality and customer service that is unrivalled in the industry, with over 30 years of experience in commercial cleaning and janitorial services on a national level. Our commercial cleaning firm can boast of the following:
Franchise-backed small business owners
Consistent quality audits based on a 50-point system
Monthly customer satisfaction reviews
Extensive training/certification programs
Uniformed janitors with photo identification
24/7 Customer Service