Maid Cleaning Services
The best maid service in Richmond
The most important place in your life is your home. When selecting a maid cleaning services provider, it is critical to select a company that treats your home with personal attention and care. Our cleaners are professionals who are also homeowners like you. They understand the value of having a spotless home, and they will thoroughly clean your home in a timely manner.
Coming home to a spotless kitchen, freshly vacuumed floors, and immaculately kept bathroom is an amazing and wonderful feeling for all of us. We understand how difficult it is to find time for house cleaning when life gets in the way. Allow a professional to look after your home. Don't look any further if you require maid services.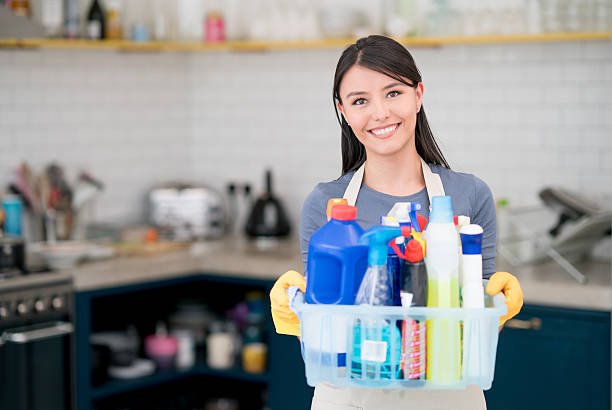 Maid Services Richmond
If you are looking for a home cleaning service provider in Richmond, there are many companies that provide maid cleaning services, but we are the best, and we guarantee it. Our team of professionals will thoroughly clean your home, allowing you to relax and enjoy your time there. Our company is completely adaptable, and we will even assist you with odd jobs that do not necessitate full-time cleaning if that is what you are looking for.
You'll love our service!
It is extremely difficult to find the right person for this position. Trust us, we've seen it all. It can take months to assemble a great team of cleaners, but once they start working as a true team, amazing things happen! Every member of our team is personally invested in leaving your home spotless and sparkling after each visit. Your home is your sanctuary, and we will treat it with the utmost care.
Flexible cleaning plans
We will create a personalised home cleaning plan that is tailored to your budget and schedule. Our house cleaning services are all-inclusive. You simply need to tell us the number of rooms and bathrooms in your home, as well as any special requests, and that's it! It really is that simple!
What will we clean?
Every single thing. We clean apartments, condos, rooms, and houses. We will gleam and shine your home. Our team adheres to strict guidelines to ensure that we provide exceptional cleaning service every time! Take a look at the list below to see what we include in our regular maid service:
Kitchens
Clean stovetop: We will thoroughly clean your stovetop and fan, including soaking and cleaning of knobs and burners.
Kitchen cabinets: We will take special care of your kitchen cabinets. If that's what you want, our team will wipe them down and kill the germs inside.
Clean electronic appliances: Your refrigerators, ovens, and dishwashers will be thoroughly cleaned from the inside out. If you want us to clean the insides of those appliances, please let us know ahead of time.
Vacuum floors: We will vacuum your floors and make sure to vacuum behind your appliances.
Damp-mop floors: To keep germs at bay on your floors, we will damp-mop and disinfect them.
Clean microwave: Our team will thoroughly clean your microwave, including washing and drying the microwave plate.
Polish stainless steel surfaces: We'll polish all of your stainless steel surfaces, including appliances.
Scrub sinks and dishes: We will clean your sinks and wash and polish any dishes that are found in them.
Dust and wipe laundry area: If your laundry area is in your kitchen, we will dust and wipe it completely.
Empty trash can: Many businesses overlook this simple task, but we don't. We will empty your trash can and remove the garbage.
All Rooms
Cleaning and dusting: We will dust and clean shelves, ceiling fans, and wall hangings.
Vacuum floors: Using filter vacuums, we will vacuum all floors, furniture, and stairs.
Damp-mop floors: A microfiber mop pad will be used to clean your floors.
Make beds: We will make all of your beds and change your linens.
Remove odours and germs: We will remove odours and germs.
Bathrooms and bathtubs
Clean countertops: We will clean your countertops and cabinets with safe and environmentally friendly products.
Mop the bathroom floor: Your floor will be cleaned and scented.
Clean showers, sinks, and toilets: We will clean your sinks, showers, tubs, and toilets with non-scratch products and tools.
Clean mirrors: We will clean your mirrors with environmentally friendly products.
Cabinet cleaning: Our team will clean your cabinets from the outside in.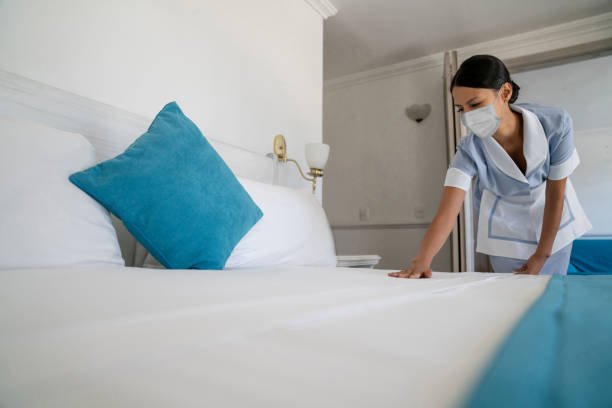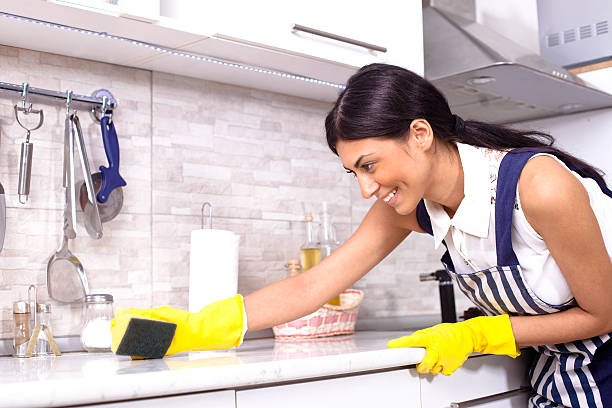 Additional services
Cabinet cleaning: We will vacuum and disinfect the inside of your cabinets.
Oven cleaning: Your oven's interior will be completely clean and germ-free.
Fridge cleaning: Your refrigerator's interior will be completely clean and germ-free.
Window cleaning: We will clean and disinfect your windows.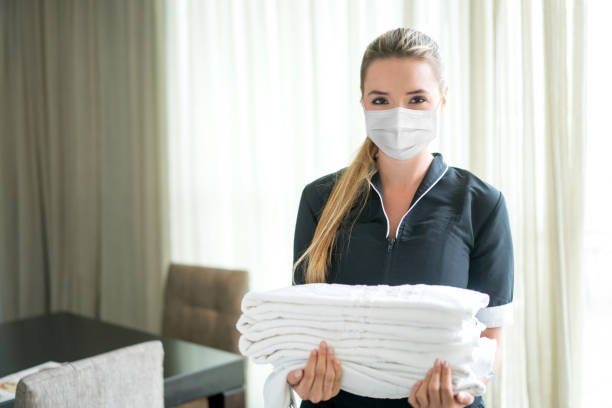 Things we cannot clean
Some things are beyond our ability to clean. Here's a list of what we can't clean:
Garages and patios: We do not stock pressure washers, which are required for cleaning garages and patios.
Outside windows: Some windows are high and inaccessible, and we cannot risk the lives of our team members.
Lightbulbs: Because lightbulbs are extremely fragile, we don't want to risk breaking them.
Call us and inform yourself!
We value our customers and are happy to answer any questions you may have. If you're still unsure about hiring a professional maid cleaning service, give us a call and we'll go over everything with you. Inform us of any special requirements you may have before we begin cleaning, and we will make certain that your home is cleaned exactly how you want it.
Why should you work with us?
– We will design a personalised cleaning plan for your home.
– We will use professional cleaning products.
– We are available at all times.
– Your home will be cleaned by the same crew each time.
Allow us to clean your home using eco-friendly products. Your house will be spotless and allergen-free!