Healthcare Cleaning
Health care facilities have the greatest need for exceptional cleaning strategies of any business environment. V & W Cleaning understands the critical role of Surface Disinfection and Hygiene Regulations in healthcare, including aged care environments, and can provide deep-cleaning services to help eliminate bacteria and viruses.
V & W Cleaning manages this responsibility in hospitals, clinics, and nursing homes using highly specialised systems and processes:
Sanitisation cleaning
Disinfecting
Intensive cleaning programmes
Ward/clinic cleaning
Staffroom and office cleaning
Discreet and confidential services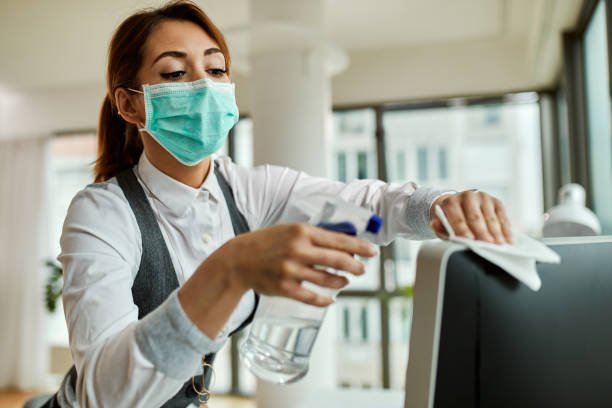 Clean Clinics for Safer Patients
Clinics, for example, are ideal environments for contagious diseases, viruses, and bacteria to thrive. While some of these viruses are harmless (for example, the common cold), it is critical to keep them contained. V & W Cleaning has developed healthcare cleaning protocols to deal with the threat of contagions such as viruses and bacteria – to prevent them from spreading within and outside clinics and aged care facilities, giving your patients and residents the best chance of recovery and providing the healthiest work environments for your staff.
Our professional cleaning crew has the knowledge, skills, and technology to thoroughly clean your facility. We will tailor our services to your specific requirements, and our healthcare cleaners will collaborate with you to solve any cleaning issues that arise.
Contact us today to learn more about how we can assist you with the upkeep of your healthcare facility. Keeping it clean and free of viruses and bacteria gives patients, residents, and visitors the best chance of recovery while also providing a safe and healthy work environment for staff.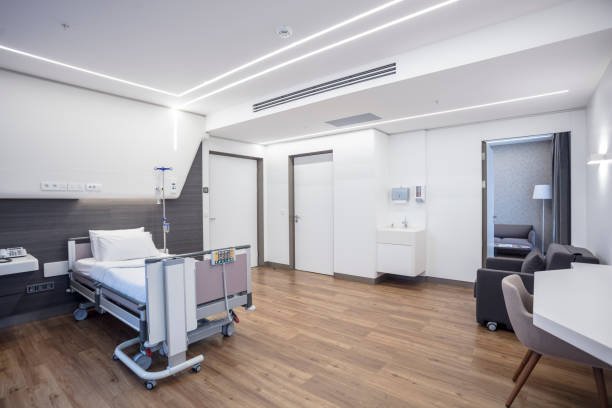 The health industry or medical care center is one of the significant places for protecting the health and well-being of a vast number of people.
People thought it was the best place to find a perfect solution to any health problem. As a result, patient satisfaction is always of the utmost importance to medical professionals.
Furthermore, one of the most important factors in ensuring patient satisfaction is to provide a clean and comfortable environment. The first impression in your hospital is ruled by cleanliness.
It gives the patient the option of deciding whether or not to seek treatment at your hospital. As a result, you must always be on the lookout for proper cleanliness in your medical centre.
Our staff at Cleanmaster International has extensive experience providing cleaning services to hygiene-sensitive sites. Our cleaners follow strict confidentiality agreements, security clearance checks, and operational protocols to ensure that our medical cleaning services are delivered in a safe and secure environment.
Our medical cleaning services typically involve cleaning the following areas:
Reception
Waiting rooms
Treatment rooms
Offices
Toilet and washroom areas
Lunchrooms and kitchenettes
Windows
Punctuality, convenience, and price are all important considerations for our clients, and we take them very seriously.
Quality control, on the other hand, is critical in the highly controlled environment of medical facilities. When quality is taken for granted, it can deteriorate. Quality is ensured if it is codified, specified, and checked at each stage. Our cleaners meticulously follow the correct procedures to ensure quality control.
Cleaning is at the top of any medical establishment's priority list. As with most things, prevention is preferable to cure.